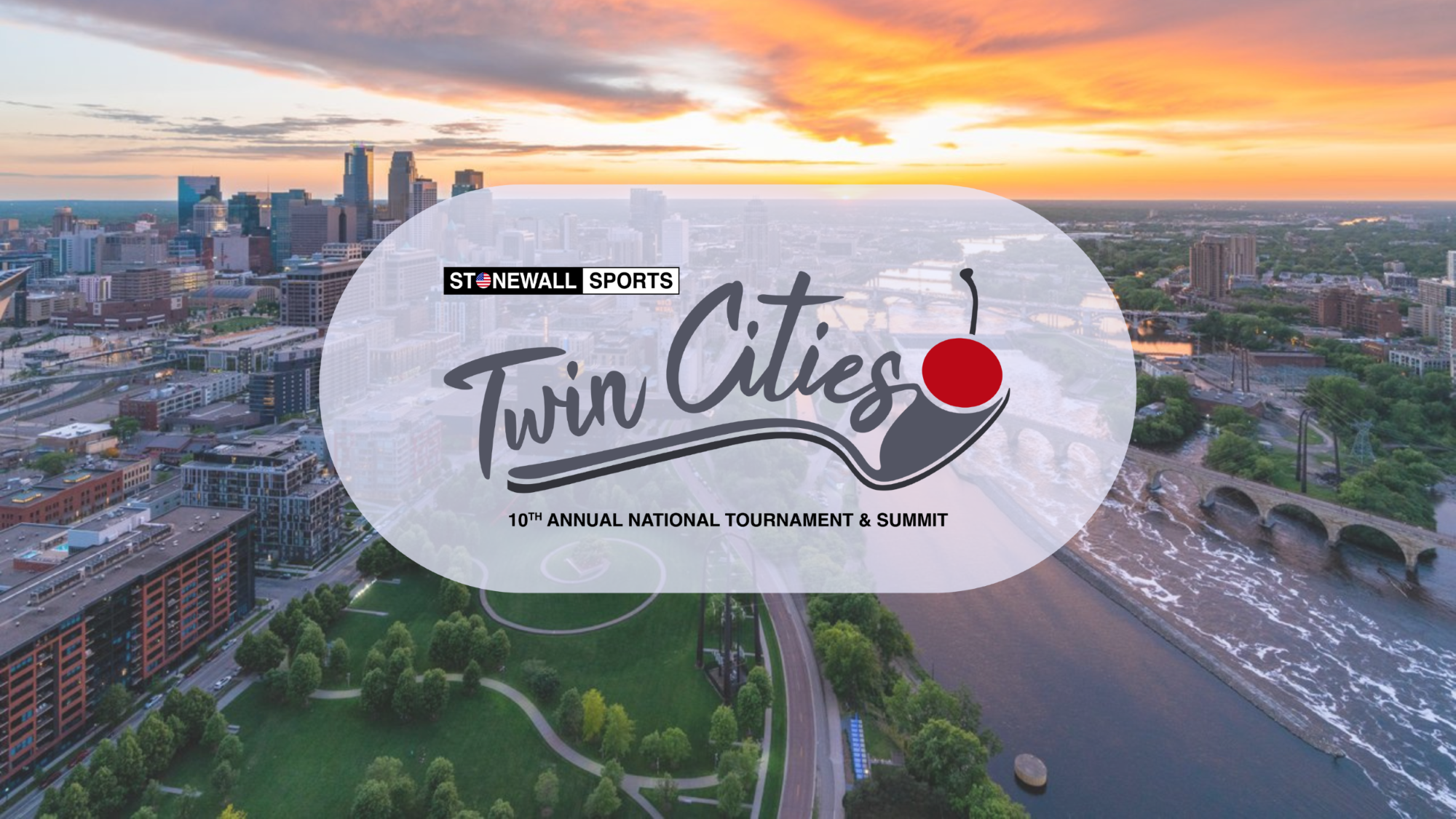 SAVE THE DATES
July 18-21, 2024

In 2024, Stonewall Sports, Inc. will host its 10th Annual National Tournament & Summit, and we're excited to be bringing the full weekend of festivities to Minneapolis and St. Paul, otherwise known as the Twin Cities.
The tournament is expected to bring more than 2,500 LGBTQIA+ people and their allies from across the U.S. to connect, compete, and create community from July 18-21, 2024.
Follow us on Facebook, Instagram and Threads to stay up to date on the latest tournament news.